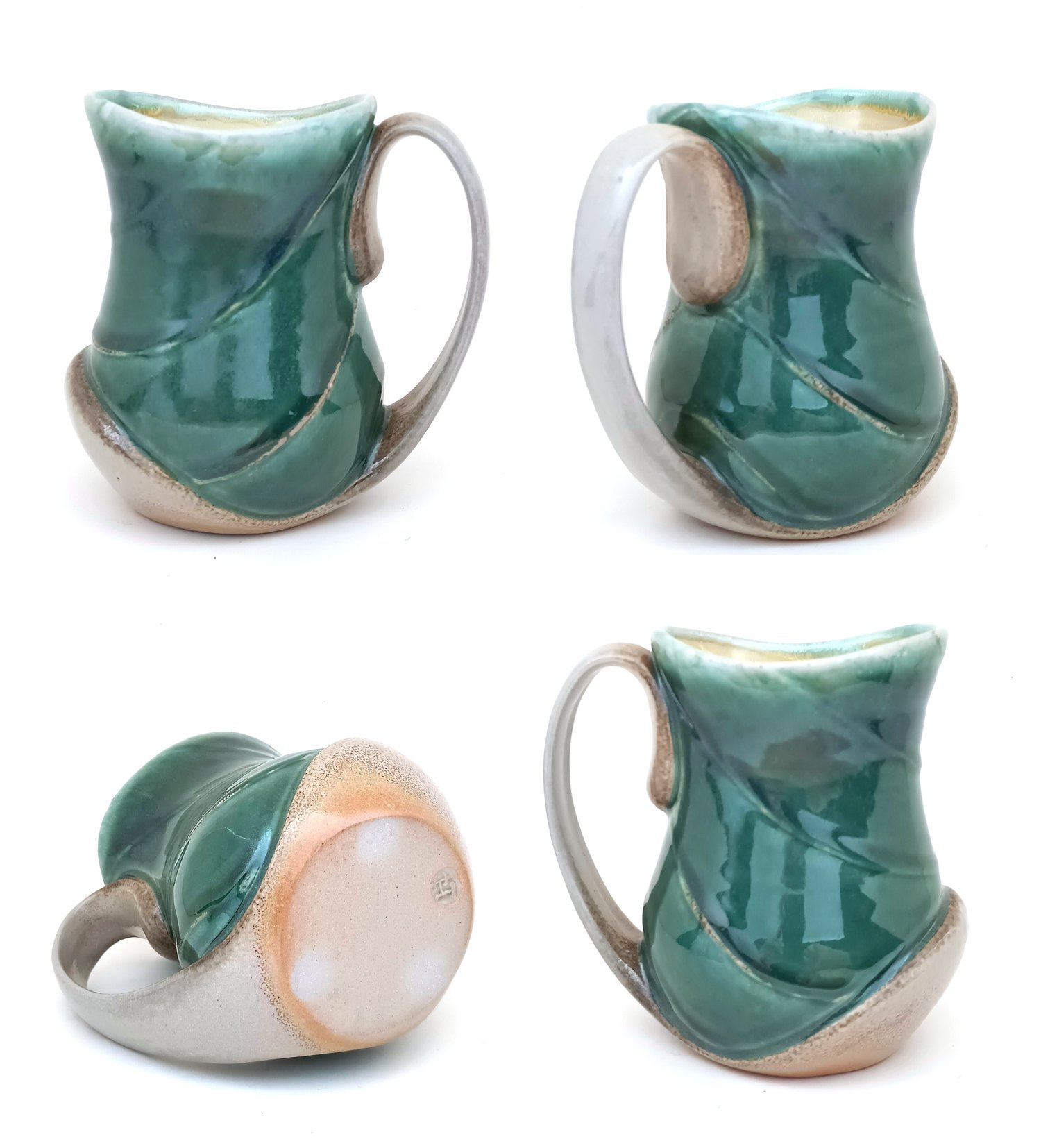 Large Zygoplasia Mug
If 16 ounces isn't enough for you, this mug scales it up to full stein capacity. The handle makes a graceful swoop before merging with the base, and the rim dips at the sipping point for maximum comfort.
It was thrown on the wheel, then the handle and base were sculpted on. A raised design was painted on with a clay slip, and it was outlined with wax and selectively glazed. It was fired once to bisque, then again in a reduction soda atmosphere that melted the oribe glaze to a high sea green gloss.
Length: 5"
Width: 3.5"
Height: 5"
Capacity: 14-16 oz
Dishwasher and microwave safe