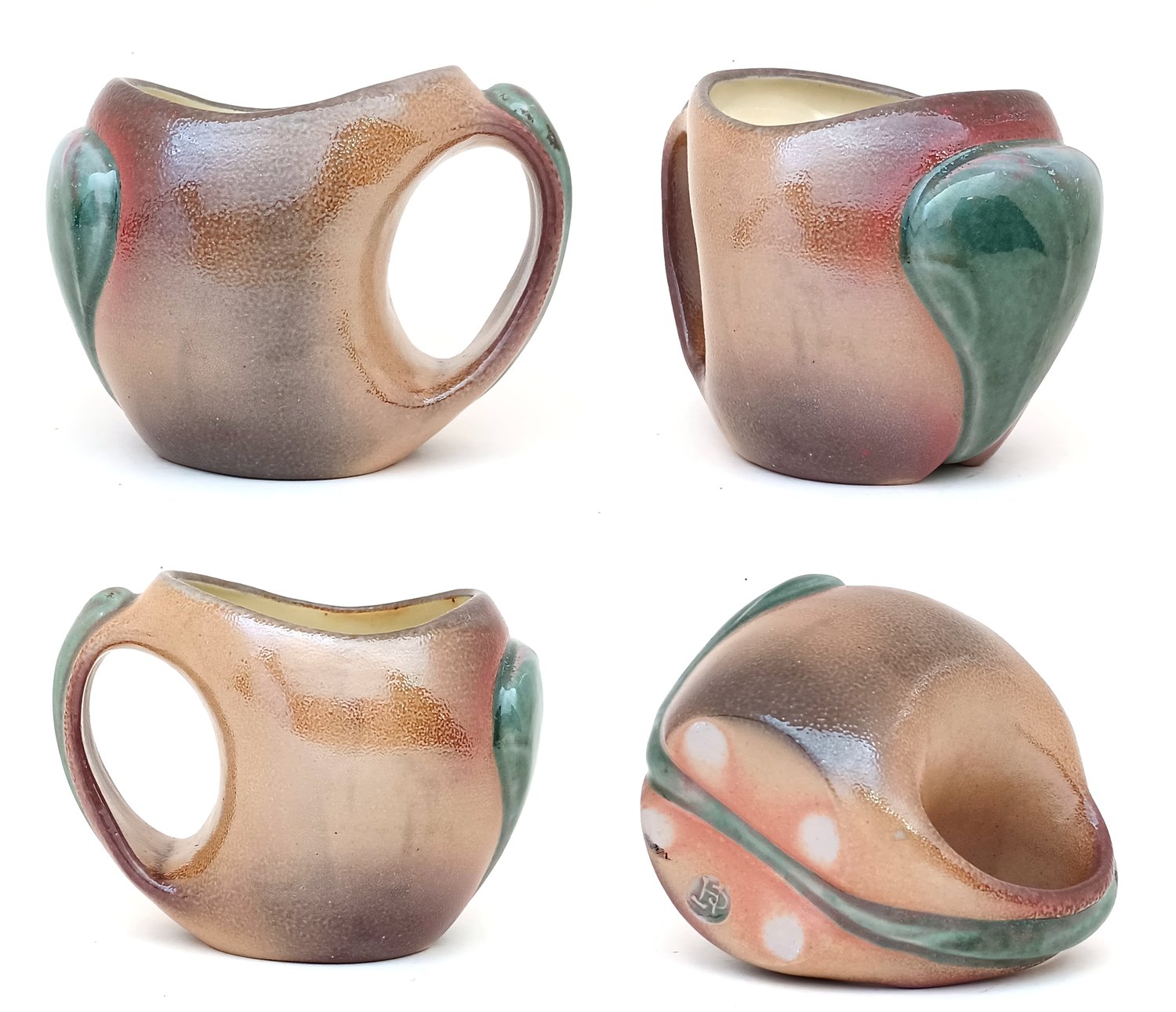 Zygoplasia Medium Mug
The fluid curves of this mug fit perfectly into fingers. The glazed design wraps from the top of the handle to the opposite side of the mug, and the lowered lip makes the perfect spot to sip from.
It was thrown on the wheel, darted inwards, and then handled at that spot. The glazed region was added and carved across the curve of the cup. A raised design was painted on with a clay slip, and it was outlined with wax and selectively glazed. It was fired once to bisque, then again to 2400 degrees that left the clay with a dramatic coat of grey and red lemon peel.
Length: 5"
Width: 4"
Height: 3.5"
Capacity: 10-12 oz
Dishwasher and microwave safe